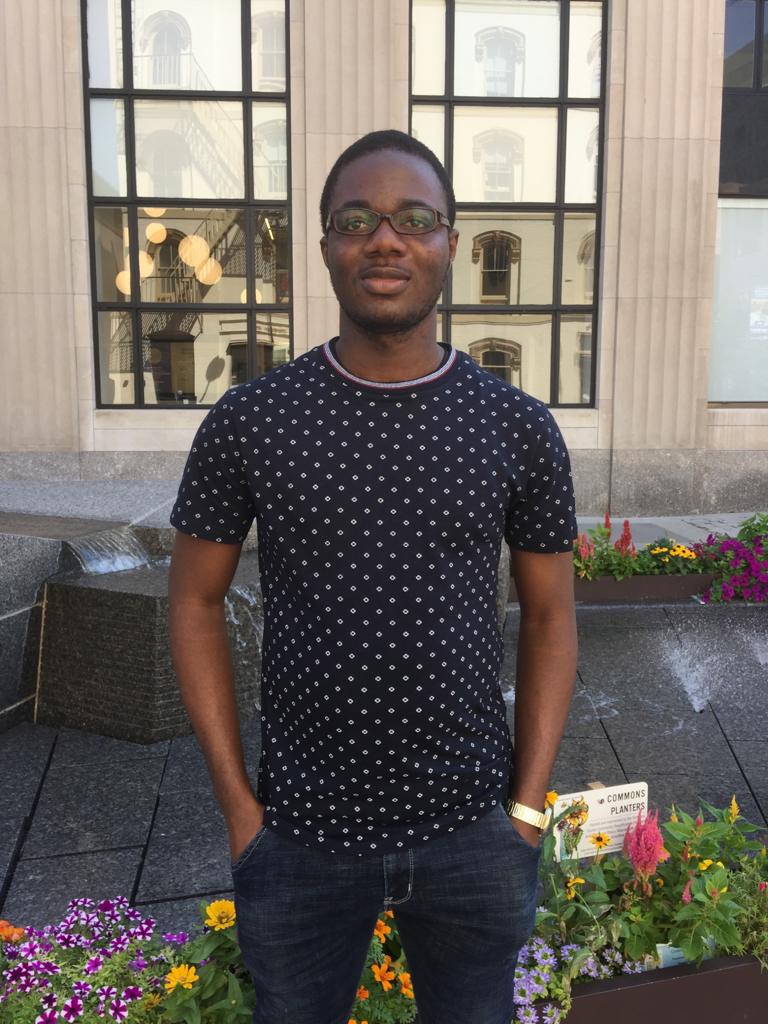 Graduate Resident Fellow
Ph.D. candidate in Liturature
Chijioke is from Nsukka, Enugu State of Nigeria and has lived in Ithaca for two years now. He is delighted to have joined the Bethe House team in Fall 2021.

Chijioke received a Combined Honors Bachelor's degree in English Literature and History from the University of Nigeria, Nsukka. Prior to Cornell, he has studied at Goethe University of Frankfurt, Utrecht University, Netherlands, and the University of Wisconsin-Madison. At Cornell, he is also a Graduate Fellow for the Reppy Institute for Peace and Conflict Studies. He is equally involved in the English Department's Graduate Mentorship program, as well as a member of Cornell International Christian Fellowship (CICF). His ongoing research focuses on the emergence of #BringBackOurGirls as a global activism that bears witness to Boko Haram terrorism across the world. For his dissertation, he hopes to explore the (Bio)Politics of waste and disposability in the African diaspora.

Apart from his graduate studies, Chijioke has found Ithaca to be an amazing community for his young family. He spends his free time with his amazing wife, Sandra, and their beautiful daughter, Kamsi, visiting the gorges, the parks, and telling everyone who cares to listen about Nigeria.