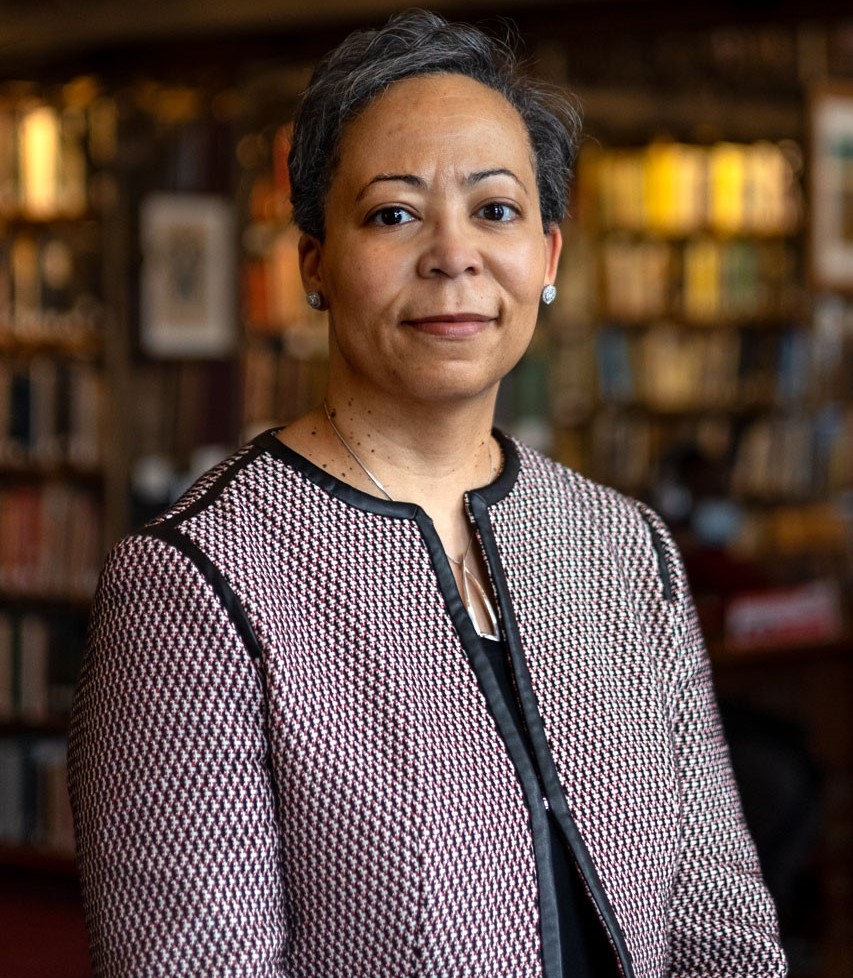 House Fellow
Carl A. Kroch University Librarian
Elaine L. Westbrooks received her bachelor's degree from the University of Pittsburgh in 1998, and her master's degree in library and information science from the University of Pittsburgh in 1999. She first came to Cornell University Library in 2000 as a metadata librarian at Albert R. Mann Library. 
In 2008, Westbrooks left Cornell to take on library leadership roles at the University of Nebraska-Lincoln and the University of Michigan. From 2017 to 2022, Westbrooks served as the university librarian and vice provost for University Libraries at the University of North Carolina at Chapel Hill where she was responsible for a library system of 250 staff, archivists, and librarians, 9 libraries, and an annual budget of $45 million. 
An expert who has been interviewed by the Chronicle of Higher Education, Inside Higher Ed, and Vox, Westbrooks coauthored Metadata in Practice with Diane Hillmann in 2004 and coedited Academic Library Management: Case Studies with Tammy Nickelson Dearie and Michael Meth in 2017. She is also a much sought-out speaker on diversity, equity, and inclusion in libraries and other topics related to scholarly communications and leadership. In recognition of her acumen and her efforts to build strategic partnerships across borders, she was honored with the Foreign Expert Award by Fudan University in Shanghai, China, in 2015 and 2016.
Westbrooks serves on the board of numerous non-profit organizations, including the Hathi Trust Digital Library, the Center for Open Science, and the Digital Public Library of America. 
As the Carl A. Kroch University Librarian, Westbrooks is the chief administrative officer of Cornell University Library, leading one of the world's most innovative research libraries and university presses, empowering scholarship at Cornell and beyond. 
In her free time, Elaine enjoys yoga, hiking, and gardening. Her and her husband John are avid bikers who also enjoy exploring trails with their dog Rosie, a terrier mix.