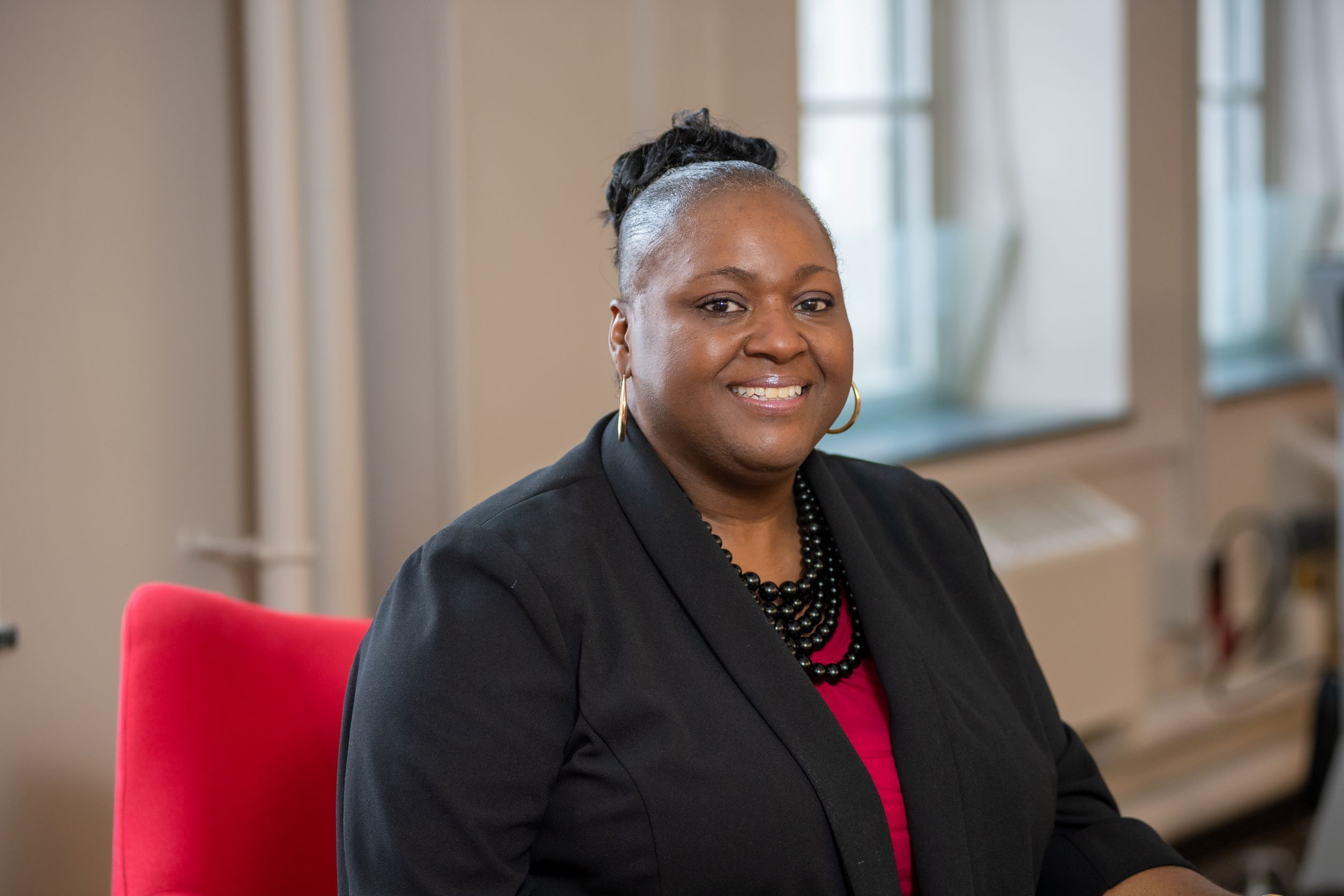 House Fellow
Vice-President of Inclusion and Belonging and a Presidential Advisor for Diversity and Equity
Sonia Rucker is the Associate Vice-President of Inclusion and Belonging and a Presidential Advisor for Diversity and Equity (PADE) at Cornell University. Sonia is a native of Southeast Missouri. She attended undergrad at the University of Central Missouri and graduate school at Texas A&M University. Prior to becoming a higher education administrator, Sonia spent several years working as a social worker in Killeen and Austin, Texas and Kansas City, Missouri. 
While Rucker has a very long history of working in higher education, she has only worked at two universities, Southeast Missouri State University (SEMO) and Cornell. She began her career in higher education administration at SEMO in 1999 working first in the TRIO/Student Support Services Program and later as the coordinator of disability services and the assistant director of the Learning Enrichment Center. Rucker also served as one of the six on-call Crisis Response Team members at SEMO. In 2003, Sonia accepted a position at Cornell as the associate director of counseling and community outreach in the Office of Minority Educational Affairs. Over the next ten years, she served as the assistant and associate director of the office of diversity and inclusion in the S.C Johnson Graduate School of Management, and the program manager for the ILR Graduate Programs Office working with MILRs and MS/PhD students. She also served as one of the nine on-all crisis managers under Cornell's dean of students' office from 2003-2011. In 2012, she returned to SEMO to serve first as the director of institutional equity and diversity and title IX coordinator, and later as the dean of students, and the vice-president of equity, access and behavioral health. In October 2021, Sonia returned to Cornell, hopefully for the final time, to serve as the AVP of inclusion and belonging and PADE. 
Sonia serves on the Board of Directors for the Honorable Young Men of Cape Girardeau, Missouri and the Diversity Consortium of Tompkins County. She is a member of both the National and New York Chapters of the National Diversity Officers in Higher Education (NADOHE); the Society for Human Resource Management (SHRM); the Higher Education Recruitment Consortium, and the Association of Title IX Administrators. 
She is the youngest of nine children (5 boys, 4 girls). She is a very active and overly indulgent auntie to four nieces and two nephews and great auntie to one great niece and one great nephew. When she is not working, Sonia enjoys cooking, reading, and watching documentaries.